Agility has been a much-used word in the workplace for several years and for good reason.
Being able to respond and adapt, work quickly, seamlessly and cohesively has a profound impact on productivity and efficiency in the long run. With that said, an agile workplace was truly put to the real world test when COVID-19 entered the public consciousness and lexicon. Even post-pandemic, the agile workplace will likely continue to be a signature of the modern world of work, which means that it is even more important to embrace this change in our new shared reality.
Matt Gribble, Regional Managing Director of PageGroup Australia sets the scene: "As a hiring manager, what does agility mean in business recovery? How do you switch gears to line up with radically changed business objectives? How do you hire the right talent to help your team to deliver against those objectives?"
1. Adopt virtual as part of the new world of hiring
The pandemic will have some lasting changes in relation to high-touch face-to-face meetings and interviews to friendly handshakes. Even after countries have flattened the curve, such practices will likely continue, which is why it is pertinent for hiring managers to understand this efficient format of hiring and understand the role that it will play in the future.
There are significant benefits for adopting virtual hiring, primarily, it can
help companies save costs, as well as
expand their talent pool by breaking through geographical limits.
Meanwhile, by providing flexibility to candidates, companies can shorten the hiring process itself, making it much more productive. In such a competitive market, the quicker you take action, the better you get at securing top talent.
And it's not a huge leap. Many first-round interviews, even before the pandemic, were conducted virtually. Instead of relying on emails and phone calls to do all the work, however, it is now all about taking an extra step to include virtual calls and even virtual assignments for every interview round. With that said, hiring managers shouldn't abandon their humanity altogether. Inject your personal touch during the recruitment process, because you are still the best person to decide on the best fit for your organisation.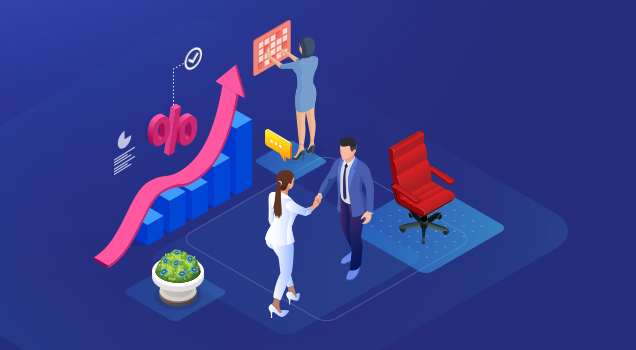 New digital tools can improve the success rate of recruitment.
Embracing change now also has added downstream benefits, considering the myriad innovations coming along. A Bloomberg Law report says the pandemic may push more companies to use AI when it comes to hiring. "New digital tools can improve the success rate of recruitment," says Lisa Zheng, Director at Michael Page Shanghai. "For example, utilising AI technology can screen CVs and build job profiles more quickly and effectively in order to find the most suitable candidates."
2. Engage with the right talent regularly to be a first-mover
Amid this period of continued change, it is vital for hiring managers to proactively reach out to top talent and build a viable pipeline for the company, in order to then recruit them. As a region, APAC entered the pandemic with a severe talent crunch and it will surely exit the same way as well.
Jesaline Huang, Regional Director at Michael Page Shenzhen adds that it is especially important for companies to remain agile and active. "This is the window of opportunity to extend your market share by hiring the right people just in time for business recovery," Huang offers.
Nicolas Dumoulin, Managing Director of Michael Page India believes that when an industry or market segment is not hiring, being proactive and working with recruitment consultants to both map out the talent and find ways to engage with them will provide a big advantage over your competitors. "Hiring great talent often takes more time, sometimes six to 12 months, so continuous engagement helps when finally onboarding them," he reveals.
This is the window of opportunity to extend your market share by hiring the right people just in time for business recovery.
Huang's sentiments are echoed by Sharmini Wainwright, Senior Managing Director at PageGroup Hong Kong: "Faced with questions from clients asking us whether they should delay their team's hiring, my team's answers are typically pragmatic. You have the budget available, the talent available, and the chance of a first-mover advantage? If the answer to each question is 'yes', then it's important not to forget that many of these sectors typically have a natural candidate shortage. So if the talent is there, now may actually be the best conditions for hiring that you'll find in the near future."
In short, Ankit Agarwala, Regional Director of PageGroup India says, "identify, engage and communicate vision" in order to motivate the most talented individuals in the market to join your organisation.
3. Prioritising mental health leads to better hiring outcomes
Adjusting to any 'new normal' is not just about the future state of work but the state of mind, also. Workplace futurist Alexandra Levit knows first-hand that positivity can be programmed. "I have had to train myself in that," she describes by phone from her home in Chicago. "I think that if you crack it, and you're mindful of what you're thinking at any given time, it's not about the reality — it's how you think about that reality."
Levit adds that based on her own trial and error, changing our reactions to day-to-day stresses and strains can prove transformational for both you, your team and your hiring. "Across all domains in our society, things are only getting more complicated. Your ability to look at the bright side of things is really going to help your general level of wellbeing," she says. "In a time when people are more anxious, depressed and negative than they've ever been, it's probably one of the most important things you can do for yourself. It's not only going to help your career; it's going to help everything else too."
RELATED: 5 ways to be strategic and reactive during uncertainty
Kristoffer Paludan, Regional Director of PageGroup Thailand refers to a Mercer Report that found prior to COVID-19, anxiety affected approximately 60 million people in SEA alone with almost 86 million people living with depression. Despite this, only 29% of HR leaders have health and wellbeing as part of their core people strategy. "Better hiring outcomes is one thing but better retention and performance is equally as important," he says. "Having health and wellbeing as a strategy helps leading with empathy, it builds community and helps companies align their benefits to the new normal and needs of people."
A mindset of taking in relevant, differing points of view for business decision-making and strategy setting must be owned and cultivated by leaders.
Linked to mental health, HR needs to be driving inclusion during this time, when it might otherwise take a back seat for businesses, according to Sonia Danani, Head of HR at Michael Page SEA and India. "We have increased our efforts in how we engage our employees remotely, focused on their mental health and wellbeing, encouraging our leaders to lead through authenticity and empathy," she reveals. "Engagement of our employees and driving inclusivity should be forefront in business leaders' minds, and for us to bounce back from this crisis with a stronger and more resilient team than our peers.
Eugene Koh, Regional Finance Director at PageGroup Asia Pacific concludes that a mindset of taking in relevant, differing points of view for business decision-making and strategy setting must be owned and cultivated by leaders so that the right tone is set in your hiring practices and expectation management.
RELATED: Maximising your people-driven business recovery
Tips for becoming agile before business recovery
01 Embrace virtual hiring but don't abandon your humanity
02 Map out your talent plan as an advantage over competitors
03 Place genuine importance on employee mental health for better company alignment
04 Simultaneously drive inclusion strategies during this time
Start a Hiring conversation
If you are an employer and would like to discuss your hiring needs, industry and management trends fill in the form below and we will call you back.