Specialist Executive Search Consultants
Michael Page Philippines is a recruitment agency that has a track record of success in Executive Search. We understand that the search for the right executives to lead your business is critical to success. Having a local office in Manila, Philippines and global network, we specialise in seeking out and finding top-quality executive-level professionals who can become your next CEO, COO, CFO, general manager, director or country manager.
At Page Executive, we truly are the executive search specialists. Along with finding the best leaders for your team, we can help with market mapping, talent sourcing, executive and succession planning and compensation benchmarking.
Page Executive recruiters are Senior Directors, with at least 10 years of recruitment experience. With an international network of experienced, high-quality professionals, and local market presence, we're uniquely positioned to help determine exactly what your executive recruitment needs are, and finding the right professionals to fill those needs. This, coupled with our own in-house research team gives us another advantage in making strong, informed decisions.
Although we are a large, multinational company, our local knowledge means that we understand the job market in the Philippines, and the requirements for success within this ecosystem.
Why work with us?

Trusted for our quality
Over 17,000 companies in Asia worked with us last year in their search for professionals 
Global resources, local expertise
Headquartered in London, Michael Page has over 40 years of experience in recruitment 

Present only the best
Candidates picked from our local and international database are screened prior to you meeting them  

Stellar customer service
We pride ourselves on more than 2000 Google reviews with a 4.5 star rating
Our Executive Search recruitment expertise
Our recruitment teams work with companies of all sizes, across a variety of industries to fill executive-level job vacancies. Below are some of the roles we place throughout South East Asia:
CEO - Global Marketing and Communications Group
President Director - Global Mining Company
Country Director - Global Supply Chain & Logistics Business 
General Manager - Global Hospitality Chain 
Country Manager - International Technology 
Group CFO & Group Procurement Lead
CFO - Global Marketing and Communications Group 
Head of Finance - International Tobacco Group 
Finance Director - International Hospitality Firm 
Finance Director - Global Healthcare and Life Sciences 
Tax Director & Packaging Director 
Regional HR Director - Global Healthcare and Life Sciences 
HR Director - Local F&B Company / Global Hospitality Chain 
Head of HR - Global Healthcare Insurance 
Head of Marketing - International Tobacco Group
Regional Legal Counsel - Global Healthcare and Life Sciences Firm 
Head of Legal & Compliance - Global Healthcare Insurance 
Murray Robertson
Associate Director, Finance, Financial Services and Technology, Michael Page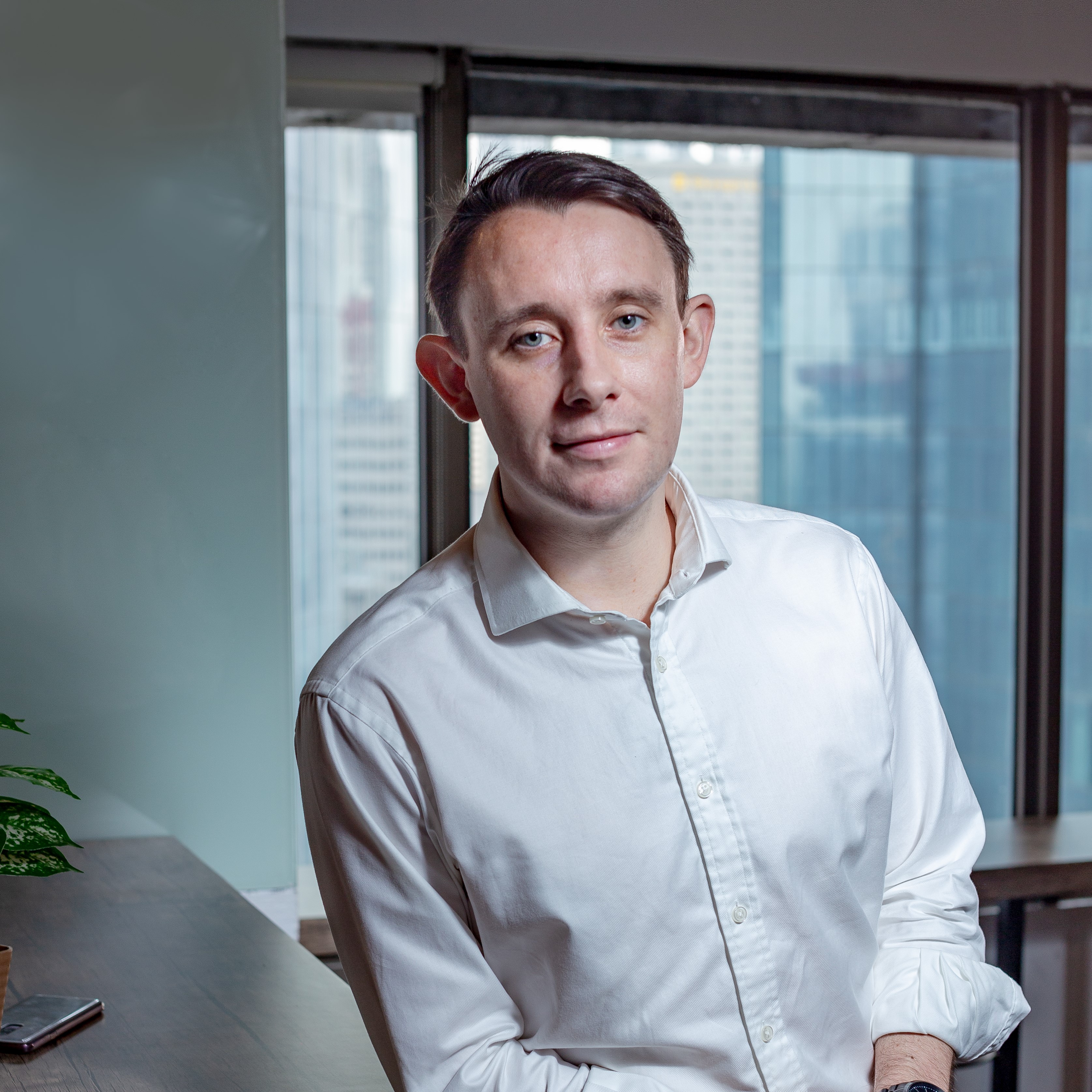 Murray is a graduate in Management and Business from the University of Aberdeen and has over 8 years' experience working in the search sector.
Before joining Page Group as a graduate, Murray also spent time living and working in Australia and the US before moving to Manila he led our finance practice across Scotland.
Murray has successfully executed a range of executive assignments ranging from senior management to C-Level and country head roles. He has experience working with a wide and diverse range of clients from small enterprises to large corporates and had success across the UK and SEA.
Murray is a massive sports fan and networker – ideally combining the two if possible.