Travel is heavily restricted worldwide due to the coronavirus pandemic. This lack of talent mobility looks to continue into the near future and is changing the recruitment and hiring process. Within the Healthcare and Life Sciences (HLS) hiring space, the vast talent pool is coming to terms with the value of seeking openings at hospitals and labs closer home.
This presents several challenges to hiring, especially for specialist roles like doctors, nurses and lab technicians, for which recruiters will have to train their lens in a limited geographical area to find the best fit.
Attract overseas returnees to return home
With international mobility coming to a standstill, recruiters are increasingly turning their attention to assessing the potential of local talent and overseas returnees to meet the gaps.
"There is a lot of movement in country-leadership roles in the Philippines, partially due to increased market activity, and expats leaving the Philippines and returning home," says Rhiannon Guilford, Associate Director at Michael Page Philippines. She adds, "Companies are looking to hire locally or bring home returning Filipinos; in fact, there is an extremely high demand for returning Filipinos within the healthcare and life sciences sector, and a lot of opportunities for those professionals who would like to come back."
Similarly, businesses are seeking Chinese overseas professionals to fill the gaps for leadership talents in China.

"In China, the big mobility trend is about attracting overseas returnees professionals making their way back to their home country from leading successful stints overseas," says Maria Karp, Associate Partner at Page Executive China.
"As China's healthcare sector is primarily driven by domestic pharma players and the biotech sector, the market is interested in relocating Chinese candidates who speak the language and understand the local culture – despite their current nationality. Thus, businesses in China are increasingly looking for global talent even though it is quite difficult to source the right candidate," says Karp.
Related: 7 ways that COVID-19 is changing recruitment and hiring

There are strategic reasons why China has to look outside its neighbourhood to fill job roles. "Rapid expansion of the Chinese HLS sector resulted in talent gaps and the emergence of job types that never before existed in China. Coupled with the rapid augmentation of new technologies, such as gene and cell therapy and mRNA vaccine, this has led to deeply unmet talent needs in China's healthcare and life sciences market," Karp explains.
"This situation is especially evident for drug discovery, clinical development, CMC (drug chemistry, manufacturing and controls) and biomanufacturing scopes. Thus, the global talent pool is still the major source of candidates for some jobs."
At the same time, "many Chinese Healthcare and Life Sciences companies also look for domestic executive talent with overseas work or education experience," Annie Shen, Partner at Page Executive China, weighs in.
Focus on local talent to fill gaps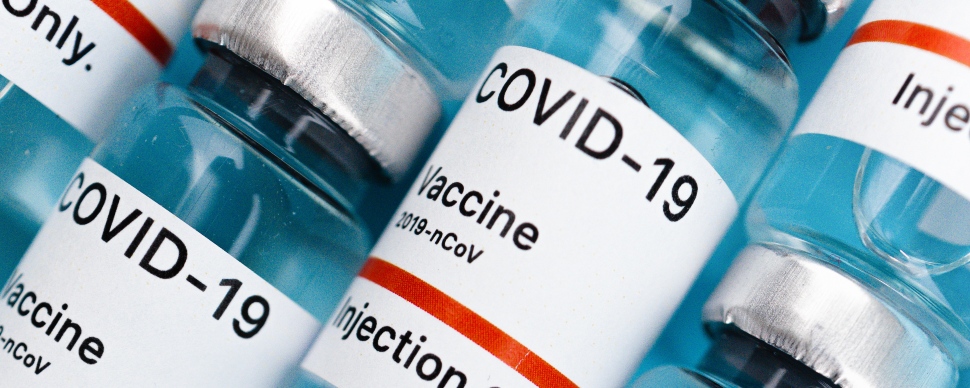 While the COVID-19 pandemic may be a critical contributing factor to the standstill in international mobility, there are other reasons why local hiring is on the rise around the world.
For the UK, the change is also a result of political shifts. Chloe Baverstock, Manager at Michael Page UK, says, "Brexit has made international mobility more challenging between the UK and the rest of Europe, in which clients must be willing to sponsor the candidates and pay relocation costs, too. So, local hiring is now a more viable option than it was earlier.

"Recruiters have a wider talent pool to choose from for the roles that can be remote, including regulatory affairs, biometrics and medical affairs. The hiring challenges come into play for niche positions for which companies need to search outside the country. A few of these are reagent specialists, roles in sterile injectables and sterile manufacturing along with the increasing need for QP's," says Baverstock.
Language plays a role in this focus for local talent too. As the traditional face-to-face sales force and physicians' interactions before the pandemic no longer works, the role of and demand for conventional sales reps have changed significantly.
Sara Loh, Senior Consultant at Michael Page Malaysia, explains, "Digital transformation is forcing life sciences companies to seek novel approaches to create meaningful connections with physicians virtually, resulting in a much greater need for tech-savvy talents and digital health companies. Given our multi-racial society, the shift in physicians' virtual preference has also created a substantial demand for multilingual talents in Malaysia, putting us above our Asean neighbours as the primary choice for global life science companies to establish shared services centres and remote support teams in Malaysia to support their Asia Pacific operations."
"International mobility into France has always had its challenges, particularly because of the need to know the local language to operate smoothly. Fewer international candidates (about 2% to 3% in all of my hires in the last seven years) opt to move to France," says Emmanuel Hervio, Senior Executive Manager at Michael Page France.
Related: Talent mobility: An emerging hiring trend in Healthcare and Life Sciences
Nurture local talent pool for the long run
Some countries have always focused on developing local talent and continue cultivating them to build capabilities as a driver for economic activity.
Indonesia has also always been protective of local talent. And now, even more so, with the economic downturn brought about by the COVID-19 pandemic. According to Amelia Lestari, Associate Director at Michael Page Indonesia, it is now even more challenging for expatriates to obtain work permits as the coronavirus continues to spread across the country.
Lestari adds, "Senior-level talents are still coming to Indonesia from regional markets, but running a business remotely in the middle of a pandemic poses significant challenges in the HLS industry."
"In Africa, in the past three years, more recruitment was done at a local level within the HLS industry. In the medical device sector, pharmaceuticals, clinical research, and biotechnology, companies have been positively impacting the country by hiring local talent. It helps that there is an increase in the quality of skills in talent available locally. This trend has helped reduce the costs of bringing expatriates into the country", says Valentin Demande, Business Manager at Michael Page Middle East.

Demande adds that local hiring is also preferred because of visa restrictions in the Middle East and the 'Saudi-isation' of employment, which gives job opportunities to local talent over bringing in expatriates.

"Many HLS clients have put in place graduate programs to develop talent locally to save time, effort and costs. This trend has started specifically as a response to the challenges from the pandemic," adds Demande.

For more insights on the Healthcare & Life Sciences industry, download our exclusive Talent Mobility eBook today.
Looking to hire? Get in touch with our recruitment consultants here.
Read more:
The importance of good communication in the workplace
Workplace flexibility crucial for leaders to get right: report
Why a good talent attraction plan is the first step to retaining your best staff
Join over 60,000 readers!
Receive free advice to help give you a competitive edge in your career.