Digital technologies have permeated every aspect of our lives, advanced rapidly and paved the way for disruptive approaches to traditional industries. However, 2020 flipped a switch, forcing economies and companies to embrace change with digitalisation.
This is especially true of the healthcare and life sciences sector, whose unique climate and sharp growth have required a swath of fresh talent – talent they've had to find fast due to the global health emergency.
Digital recruitment in the Healthcare and Life Sciences industry
Digital recruitment, therefore, has been more of a necessity than a conscious shift in the sector – but it's a change that's here to stay.
"The COVID-19 pandemic has forced many healthcare facilities and life science (HLS) companies in Malaysia to rethink, re-evaluate and retrofit supply chains, clinical trials, manufacturing process and end-customer reach. This created an upsurge in demand for talents from these perspectives," explains Sara Loh, Senior Consultant at Michael Page Malaysia.

Whether in the Americas, Europe, or Asia, the healthcare and life sciences companies we work with at PageGroup have noted the contrast between the scarcity of talent in the sector and the extreme need for it. Exceptions do exist, of course. In most cases, candidates have a significant advantage on the negotiation front. In others, candidates are vying for jobs they may not qualify for.
The qualities and qualifications recruiters are looking for now are changing alongside the digital tools they're using; soft skills, such as adaptability, resilience and proactivity, are becoming more determinant than experience
With social distancing protocol still prevalent in most workplaces, video conferencing and various other digital tools are coming as a means of helping companies and recruiters find these sought-after and often elusive talents. Companies are scouring job boards, eking out recommendations from successful placements, and offering everything from webinars to buyback counters to pique even the consideration of prize potentials.
Now, the qualities and qualifications recruiters look for are changing. For one, digital tools and soft skills, such as adaptability, resilience and proactivity, have become more determinant than experience.​
Related: How remote work widens your recruiting pool in healthcare and life sciences
Digital tools to entice talent
Video calls have become the primary interview channel, with conferencing applications, such as Microsoft Teams and Zoom, becoming standard tools used.
Video interviews are conducive to contacting potential hires in the healthcare and life sciences sector as they are less demanding than face-to-face interviews. How so? Candidates need not dress up or commute to an office for several hours of interviews.
Another tool that has helped grab candidates' attention not necessarily looking to leave their current position is webinars hosted by HLS companies.
"A lot of our clients have put together webinars where they have, for example, the president of the company giving a talk on their business, particularly the drugs they're developing and scientific developments at the company," Marsden adds. Webinars can attract many attendees, especially when telecommuting is the norm. It is a way for companies to give people a taste of their culture and tell their stories.
Related: Hyperlocal recruitment trends in the healthcare and life sciences sector during COVID-19
The global war for Healthcare and Life Sciences (HLS) talent​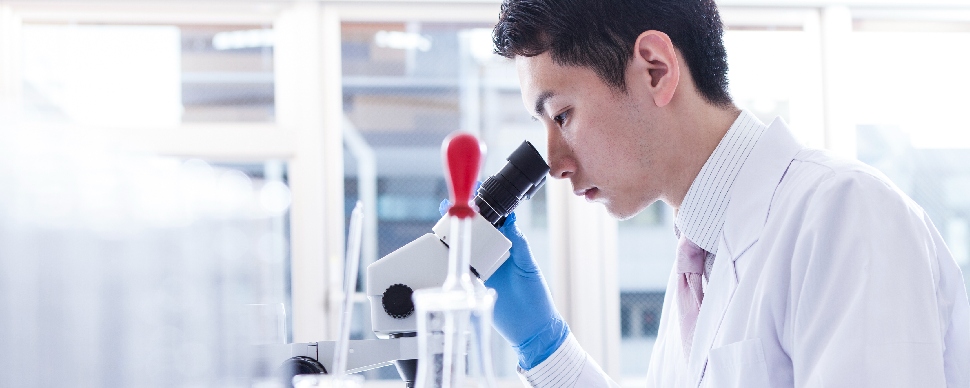 As the Healthcare and Life Sciences (HLS) industry relies heavily on scientists and talent with cutting-edge technology experience, the sector still faces talent shortage in Mainland China. Apart from that, experienced executives and entrepreneurs skilled in building up organisations and commercial aspects of the HLS industry are in high demand.
"When hiring senior executive talent, companies in the HLS industry look for those with both a solid scientific background and business acumen. Therefore, candidates with leadership, communication, and people management skills are highly sought after," says Annie Shen, Senior Partner at Page Executive China.
In the northeast of the US, the healthcare and life sciences sector has grown aggressively over the last few years. The space has been highly robust for the duration of the pandemic, specifically in the early-stage biotech and med-device businesses linked to combatting COVID-19.
The HLS sector has remained very job-heavy and candidate-light. There are over 1,000 early-stage biotech businesses within a couple of square miles in Cambridge, Massachusetts, so there is still a war for talent, relates Sean Rogerson, Managing Director at Michael Page USA.
As the HLS industry is now on the path to recovery, many healthcare facilities and life science companies are placing extraordinary demands on commercial leaders to reset for growth beyond COVID-19
The US isn't the only country struggling to find top talent. In Switzerland, getting hold of qualified candidates is like finding a needle in a haystack. In the past, candidates were eager to jump on board with big corporations. Now, because of mergers and acquisitions, they tend to seek out smaller companies and start-ups – if they're looking at all. Big brands still hold sway to a certain extent, but candidates are more sceptical than before.

"It's a healthy industry, and people are still interested in entering it," says Stephanie Lintner, Manager at Michael Page Zurich. "But they're much pickier about it, and we don't have enough people wanting to change. Plus, the industry has the biggest issue that they're not thinking outside the box."
Related: How partnerships between contract pharma and pharmaceutical companies evolve with the global vaccine industry
"Due to innovating and expanding HLS offerings, new avenues for talent opened up with start-ups and large Indian conglomerates alike; thereby, leveraging the still-untapped market potential," adds Deepika Malla, Associate Director at Michael Page India.
​
In Japan, the market is exceptionally talent-short, especially for HLS professionals with technical-scientific expertise and English fluency. ​
​
"The talent pool is very, very small," explains Ed Marsden, Managing Consultant at Michael Page Japan. "A lot of the candidates are not necessarily actively looking for positions."​

On the other hand, the situation is quite the opposite in Mexico. According to a Reuters article, a million jobs were lost in Mexico due to the COVID-19 pandemic. Because of such immediate and sweeping cuts throughout the country, companies are swamped with highly qualified candidates.

"Due to the organisation within the companies, there had been a lot of layoffs," says Itzel Vargas, Executive Manager at Michael Page Mexico. "So, the structures are now really lean, but that means we have a huge offer of candidates in the market – good, qualified candidates, now open to seeking new jobs, and our clients are looking for expertise and soft skills."
"As the HLS industry is now on the path to recovery, supported by the reopening of more economic sectors in Malaysia and in conjunction with 83% of the population fully vaccinated, many healthcare facilities and life science companies are placing extraordinary demands on commercial leaders to reset for growth beyond COVID-19," Loh adds.
"Employers are looking out for candidates with strong business acumen and commercial capabilities that can reorient their business to commercial models that are focused on healthcare professionals and patients after a significant decline in pharma interactions for 18 months."

For more insights on the Healthcare & Life Sciences industry, download our exclusive Digital Talent Attraction eBook today.
Looking to hire? Get in touch with our recruitment consultants here.
Read more:
The future of work in Asia
What you need to know about ESG now
Strong demand for talent as CMOs and CDMOs continue to grow in 2022
Join over 60,000 readers!
Receive free advice to help give you a competitive edge in your career.