Register on the form below to receive the Michael Page Talent Trends Report via email
---
Philippines Talent Trends 2021: Salary Guide for the New Normal
Traditionally, at the beginning of each year, we would publish our annual salary guide. This report allows business leaders, hiring managers and job seekers to make informed employment decisions. However, in light of the COVID-19 pandemic and its continued disruption on the global economy, we recognise that our salary guide must go beyond salaries. It needs to provide a current overview of the future of work – reflecting the true environment and ongoing challenges.
Enter Talent Trends 2021: Our refreshed report features insights and market sentiment for areas that have experienced significant upheavals in the past year. The hiring landscape has changed significantly. Human capital leaders had to solve new challenges and adapt quickly to set up systems for remote operations. Therefore, this report will cover prominent recruitment and talent-related focus areas such as digital readiness, organisational design, flexible work, leadership, performance management, and diversity and inclusion in the Asia Pacific region, and a deep dive into the specific hiring trends in the Philippines. 
The insights in this report came from a regional survey of 12 Asia Pacific markets, with responses from over 5,500 businesses and 21,000 employees, of which 3,500-plus are directors or CXOs – making our Talent Trends 21 report, the definitive guide to hiring trends for the Philippines, as well as the Asia Pacific region, for the year ahead.
Key Statistics in the Philippines
| | |
| --- | --- |
| 35% | of companies are looking to increase their headcounts in 2021 |
| 67% | of those employed anticipate themselves looking for new job opportunities |
| 5% | expects zero pay increase from their current salary for new job offers |
Report Highlights
1. Future workplace trends

From our findings, learn about the top priorities for CXOs in 2021, key investment areas, employees' preferences on workplace flexibility, and performance assessment.


2. People-first strategies

From leadership communication to mental health matters, the report highlights the best people strategies to engage your employees.

3. Salaries and bonuses

Find out how your company's offer for new hires compare against competitors and expectations from job seekers.

4. Attracting and retaining top talent

Remuneration may be crucial, but it is not everything in talent attraction. Learn about the non-monetary aspects of attraction and retention strategy that job seekers value most.
Average salary increases in the Philippines for potential new hires in 2021
| | |
| --- | --- |
| Functions | (%) |
| Banking & Financial Services | 18 |
| E-commerce / Internet | 15 |
| Fast Moving Consumer Goods (FMCG) | 13 |
| Healthcare & Life Sciences | 10 |
| Industrial & Manufacturing | 11 |
| Property & Construction | 11 |
| Retail | 3 |
| Technology | 8 |
The Philippines Market: The return of optimism and confidence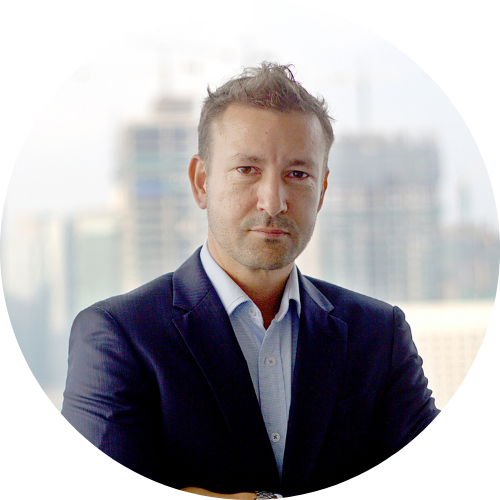 Olly Riches
Managing Director, Indonesia & Philippines
Despite the ongoing challenges of COVID-19, we see positivity increase across the board regarding recruitment and hiring in the Philippines. Top talent remains in demand. While the country's e-commerce and logistics sectors are not as developed as other Asia Pacific markets, the Philippines' more traditional consumer markets have remained robust. In fact, they are contributing to the recovery of the economy.
Our Philippines Talent Trends 2021 report reflects vital market insights for the following 12 months. There is a strong demand for technology professionals at all levels where companies have quickly adjusted to the rapidly evolving business landscape.
The talent demand in the healthcare and life sciences industries is thriving, as businesses continue to navigate the challenges of a pandemic and acknowledge the importance of having the right people at the top to maximise their outcomes.
We have also seen a striking shift where talent working overseas are coming back to the Philippines over the past nine months. Interestingly, we have successfully sourced and recruited an increasing number of senior-level Filipino returnees from Japan, Europe and Singapore with several businesses. Thus, we firmly believe that our Bayanihan Tulay sa Tagumpay returnee campaign has had a strong start, and this will be a significant hiring trend to watch.
Nonetheless, acquiring and retaining high potential talent will be crucial to enable companies to build sustainable operations to position for future growth. 
On the whole, the market sentiment for the Philippines is positive. Confidence is undoubtedly present with an expectation that the economy will bounce back in 2021. One of the key industries we're keeping a close watch on is the manufacturing sector. Once we see signs of recovery here, further confidence will follow. I remain cautiously optimistic, as we continue to see hiring activities steadily increase across the board.