Thriving in a career spanning over 15 years and in six countries, Jared Uichico, Head of Partnership Distribution and Corporate Solutions at Manulife Philippines, built his profession through active learning and listening, and being open and adaptable to change.
It has been seven months since he returned to the Philippines. As part of our Bayanihan series, Jared shares his international work experience moving from one work culture to another and his most important lessons.
Career Path: Evaluating and Reevaluating
Born in the US, Jared and his family relocated to the Philippines when he was very young. When it was time to choose a school for his university studies, he decided to head back to New York. After graduating, he stayed on to work in New York, assuming various finance roles, before moving to Asia.
"The beginning of the financial crisis coincided with the start of my tenure at a top investment bank in New York, so I faced a lot of challenges and learned a lot. After four years, I was ready to explore new things. I was interested in the growth of the emerging economies in Asia and the rise of tiger economies like China and South Korea. So, I decided that to have a more strategic view of the Asian market, the best way to learn is to do an MBA in Asia, particularly in Hong Kong," Jared details.
Related: 9 things recruiters look for in a resume
Lessons Learned from Working Overseas
The MBA journey at The Hong Kong University of Science and Technology led Jared to internships in Hong Kong and Seoul. In Seoul, he interned for an American insurance firm based in America, and it sparked a career interest in the insurance sector.
"During my time in Hong Kong, a senior insurance industry leader said something that stuck with me until this day: In emerging markets like some Southeast Asia countries, people rely on insurance to make sure they stay and rise in the middle class, to achieve their goals, and to prosper economically," Jared recalls. "That made me realize that insurance is vital when it comes to building a progressive and inclusive society, and that gave me a sense of purpose."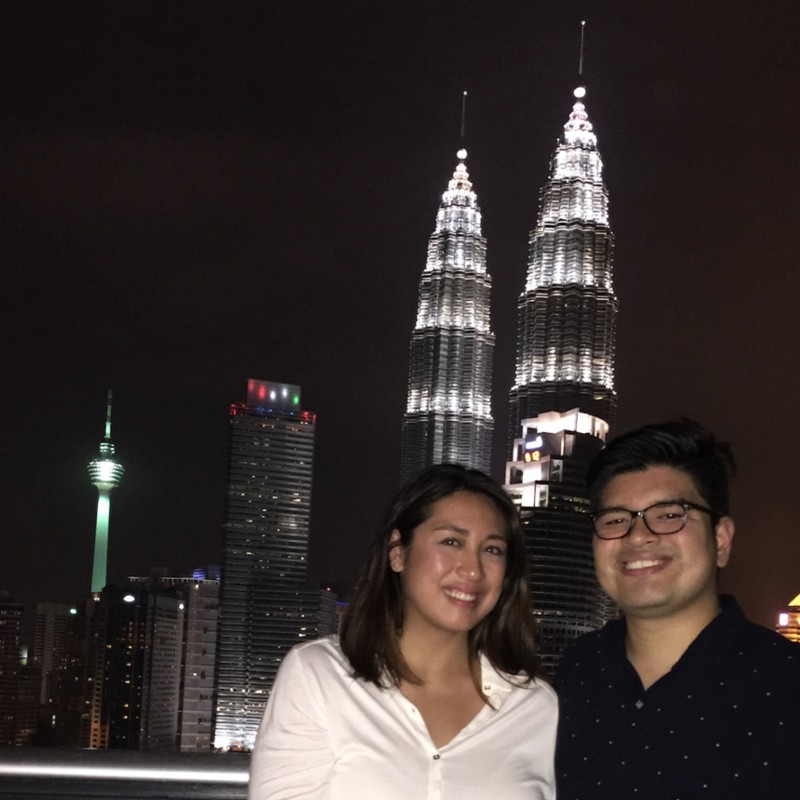 Jared and his wife in Kuala Lumpur / Image by Jared Uichico 
So he accepted a full-time role in the same company, and his career flourished, bringing him to Malaysia, Dubai and Japan for employment. As part of the company's Global Leadership Development Programme to groom leaders for its global markets, Jared was transferred to a new role and a new country every two years.
"The biggest lesson I've learned from this mobility is to have learning and cultural agility; listening and absorbing as much as you can when you go into each new country and each new function, and evolving your leadership and working style accordingly," Jared relates.
He shared unique observations working at the insurance firm in various countries: "In terms of work culture, Malaysia is very similar to the Philippines; it was almost like a family environment. On the other hand, Dubai was amazing; it was all about innovation, being unafraid to try new things and adapting to the competitive and evolving market. The pace in Dubai was fast, and our running joke was that everything we needed to do was due yesterday." 
Jared adds: "In Japan, everyone was very polite and hospitable, and the work culture was all about collaboration and respect while ensuring near-perfect execution. I also learned about being grounded on the company's purpose and not to lose sight of its values."
Working in different countries and with people of different nationalities has made Jared more conscious about how others perceive what he says and how to be more empathetic towards his co-workers.

Coming Home
Jared planned to eventually move back to the Philippines because both his parents and his wife's parents live in the Philippines. "It was a matter of the right opportunity and the right time to do it. As a Filipino returning to the Philippines, I wanted to be in a role where I could apply my overseas work experiences here and contribute to a company's growth," explains the father of one.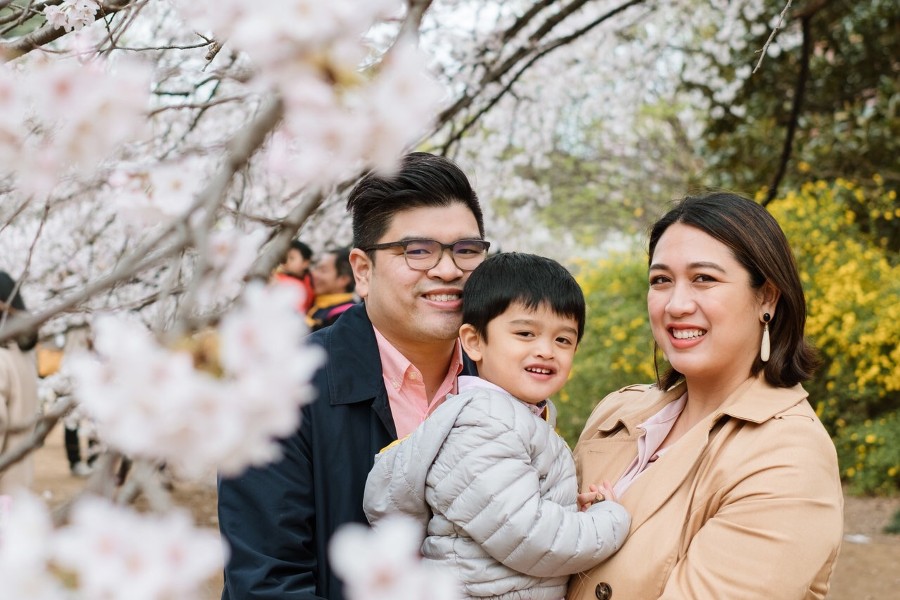 Jared and his family in Japan / Image by Jared Uichico 
The opportunity came knocking when Murray Robertson, Associate Director at Michael Page Philippines, reached out to Jared, and he was eventually connected to the senior leadership team at Manulife.
He learned that the global life insurer shares the same vision of supporting people's lives through proper financial protection and solutions. So when Manulife offered him the role of Head of Partnership Distribution and Corporate Solutions, Jared accepted.
Related: How to be more confident at work according to Asia's female leaders
Word of Advice for Returning Professionals
The management position is his first job in the Philippines, and he approached it the way he did when he worked in other countries. "When you're returning to your home country, treat it the way you would in any new country, and how you would be a guest in that country – with respect, a lot of empathy, and a lot of listening, and by being open to change," says Jared.
The biggest challenge? "Connecting with and leading a new team while working from home," he adds with a chuckle.
"I try to work around that by being more deliberate when I communicate. It is also important for me to have more frequent and scheduled touchpoints, not just to talk about work but also to check on everyone's well-being, given the current situation. There is value in being more conscious of what you say. When interacting with your team or your customers, always have empathy, compassion and understanding."

Read more:
How to make a successful career change
Bayanihan: Unexpected Opportunities In Uncertain Times
Bayanihan: Finding success as an entrepreneur and proud Filipina
Join over 60,000 readers!
Receive free advice to help give you a competitive edge in your career.