After suffering a 10.1% contraction in 2020, the Philippine economy rebounded last year, with growth pegged at 5.3%. This was despite the archipelago experiencing two waves of COVID-19 infections, which led to strict mobility restrictions in Metro Manila, nearby provinces and key metropolitan areas.
Last year's rebound was attributed partly to stronger consumer spending and construction in the second half of the year, and government officials are confident that 2022 will be the year the economy recovers to pre-pandemic levels.
It is partly due to these factors that 2022 is shaping up to be a much better year for millions of Filipino job seekers. In November 2021, the unemployment rate was at 6.5%, the lowest rate since its record high of 17.6% in April 2020. The underemployment rate was recorded at 14.7%. Underemployed people are those who wish to work additional hours in their current job, have an additional job or a new job with longer hours.
Although recovery will not be even across the board, there are growth sectors that job seekers can consider bringing their transferable skills if they are looking to make a career switch. Those with backgrounds in computer science will be highly sought after as the digital and technology sector will be looking to fill job placements in functions such as enterprise architecture, data science and application development.
Related: Vast untapped e-commerce and technology employment potential in the Philippines
The business and financial services sector has also stayed resilient despite the pandemic and will remain strong this year. Business process outsourcing companies have evolved over the past two years.
Many have shifted to offering higher-value services, such as customer service powered by artificial intelligence (AI), to stay competitive. As such, job seekers with the requisite skillsets in these areas will be in demand and have the potential to land high paying jobs.
With consumer spending on the rise, it should also shape up to be a better year for fast-moving consumer goods (FMCG) and retail in the Philippines. E-commerce is experiencing a boom, and it is estimated that there could be as many as one million local merchants online by the end of 2022.
These are just a few industries to consider if you are thinking of making a career pivot this year. As the Philippine economy recovers and the hiring market improves, there is no better time than now to consider a job switch.
Understandably, salary is a significant deciding factor wherever you may be on your career journey. To help you decide on your next move, we have compiled a list of the highest paying jobs in the Philippines, derived from our 2022 Michael Page Salary Report.
While the list features largely senior roles, it will help job seekers at any point in their careers, even fresh graduates, identify the sectors that will offer competitive salary packages and hire aggressively in the months to come.
Related: Why you should work with a headhunter in the Philippines (and how to do it)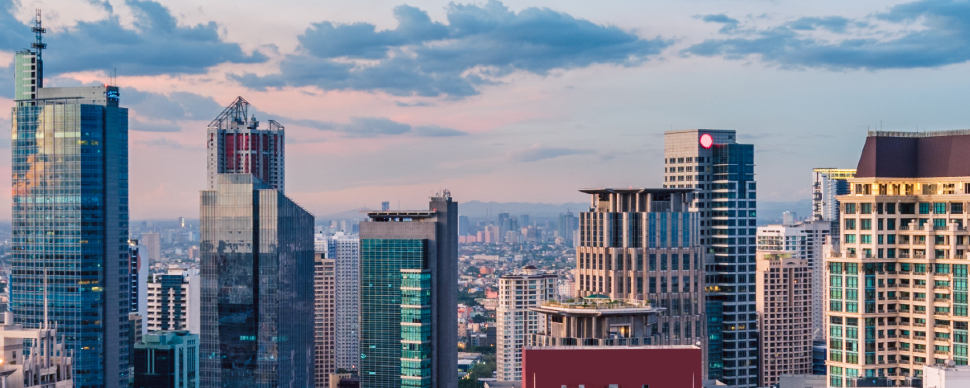 The Top 10 highest paying jobs in the Philippines
1. CEO
It is not surprising that Chief Executive Officers top the list of highest-paying jobs in the Philippines. They can earn up to PHP13 million a year in growth sectors like Business & Financial Services and Digital & Technology.
Charged with maximizing the revenue of the business, CEOs are usually required to have excellent business administration skills and extensive knowledge of various functions in the company. They will also need to keep abreast of present and future trends so the companies under their charge can remain agile and profitable.
2. Managing Director (FMCG)
2021 was a rocky year for FMCG & Retail in the Philippines. It initially had high hopes of recovery, which were partially dashed when Metro Manila was put under hard lockdown in August to contain the spread of the Delta variant of the coronavirus. Entering 2022, there is cautious optimism that the situation will improve, with the Omicron variant projected to have only a mild impact on the economy.
A bigger shift to e-commerce could prove to be a shot in the arm for the retail sector. The current projections are for the Philippine e-commerce sales to grow by 17% a year, potentially hitting US$10.3 billion by 2025. This may be the reason that CEOs or Managing Directors in FMCG & Retail can still expect to be well compensated, to the tune of PHP9 million a year.
(Browse all jobs in retail here.)
3. Chief Technology Officer
The information & communications and technology sector is booming in the Philippines due to factors such as a rising middle class and a young population who is willing to spend on technology-related products. The industry has also gotten a boost from the government, which has embarked on a digital transformation program for its agencies.
The COVID-19 pandemic has led to the massive digitalization of industries across the board, including Business & Financial Services, Fast Moving Consumer Goods (FMCG) & Retail and Industrial & Manufacturing.
This has added to an exponential increase in demand for IT professionals in sub-sectors like cybersecurity, software, and telecommunications. As such, many companies are also looking to hire a Chief Technology Officer to head up their tech teams and are willing to compensate this person between PHP6.5 million to PHP9 million a year.
(Browse all technology-related roles here.)
4. Sales Director
The revenue-generating arm of a company, a good sales team is key to a firm's present and long-term growth. Sales professionals in managerial positions must not only have a good track record in sales but also be able to motivate their teams.
Ideally, they should be familiar with technology that helps automate workflows so their subordinates can spend their time and energy on high-value tasks. Sales Directors or Heads of Sales can earn up to PHP8 million a year in sectors like Business & Financial Services and FMCG & Retail.
(Browse all sales-related roles here.)
5. Finance Director
A solid financial infrastructure is the backbone of any company. With a broad list of duties and high levels of responsibility, Finance Directors and Heads of Finance are duly compensated, commanding between PHP6.5 million to PHP7.8 million a year.
(Browse all finance-related roles here.)
6. Head of Technology (Applications)
Whether it is to help internal users streamline their work processes, or to reach out to customers with a dedicated app, app development is now a crucial aspect of many companies' digitalization strategies. Good app developers are always in demand and Heads of Technology who specialize in this area can expect to be well-compensated, taking home between PHP4.6million to PHP6.5million a year.
(Browse all senior technology roles here.)
7. Head of Human Resources
With the economy expected to recover to pre-pandemic levels in 2022, human resource management will be a key priority for many companies in the Philippines. A Head of HR or Head of Talent Acquisition stands to earn about PHP6 million a year in sectors such as Business & Financial Services, Digital & Technology, and Industrial & Manufacturing.
Besides the hiring of talent, this person will also need to know how to develop and sustain employee engagement, retain talent and plan for the workforce's future needs.
(Browse all HR-related roles here.)
8. Head of Marketing
An essential function in any business, marketing teams are responsible for the company's marketing and communications strategy to help increase brand awareness, as well as craft a suitable brand image.
A Marketing Director these days works in a highly matrixed environment, and therefore needs a big-picture view of how various departments can work together to push out a coherent strategy for their campaigns. A Marketing Director (sometimes known as Managing Director of Marketing or Head of Marketing) can command about PHP6 million a year.
(Browse all marketing-related roles here.)
9. Head of Data Analytics
Data is now playing an outsized role in decision-making in sectors across the board. As such, outstanding data analysts are always in high demand. These professionals have a strong background in statistics, are conversant in programming languages, and bring rigour to data-driven decision-making.
Not only are data analysts expected to connect the dots when it comes to complex data sets, they must also possess the ability to articulate the results simply and clearly to other stakeholders in the business. For their experience and knowledge, Heads of Data Analytics can earn between PHP3.9 million to PHP5.5 million a year.
(Browse all roles related to data analytics here.)
10. Management positions in Healthcare & Life Sciences
The COVID-19 pandemic has thrown the spotlight on the pharmaceutical industry, especially when it comes to meeting demands quickly for worldwide vaccine rollouts. Consequently, contract manufacturing organizations (CMOs) and contract development and manufacturing organizations (CDMOs) have also had to turn out solutions at competitive costs.
As CMOs and CDMOs experience exponential growth, they will also be looking to hire senior-level talent with specific specializations – and are willing to remunerate them accordingly. Those in management positions in Healthcare & Life Sciences, such as Head of Commercial Excellence, Head of Medical Affairs and Head of Pharmacovigilance, can earn about PHP5 million a year.
(Browse roles related to the healthcare industry here.)
Our 2022 Salary Report provides a comprehensive look at the most up-to-date salary numbers in different industries and for all experience levels. Download a copy of our latest salary report here.

To find out how your salary compares to other roles and industries in the Philippines, go to our Salary Comparison Tool. Are you seeking a new role? Click here for these available job openings now.
Disclaimer: Salaries can differ from one company to another, and depending on your skills, knowledge, and experience.
Read more:
10 common job interview questions in the Philippines
Hyperlocal recruitment trends in the healthcare and life sciences sector during COVID-19
The future of work in Asia
Join over 60,000 readers!
Receive free advice to help give you a competitive edge in your career.